Top 5 Bitcoin Wallets to Use with Android Devices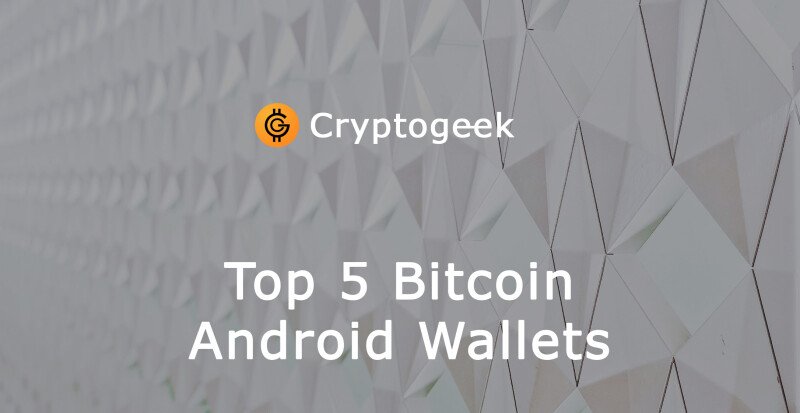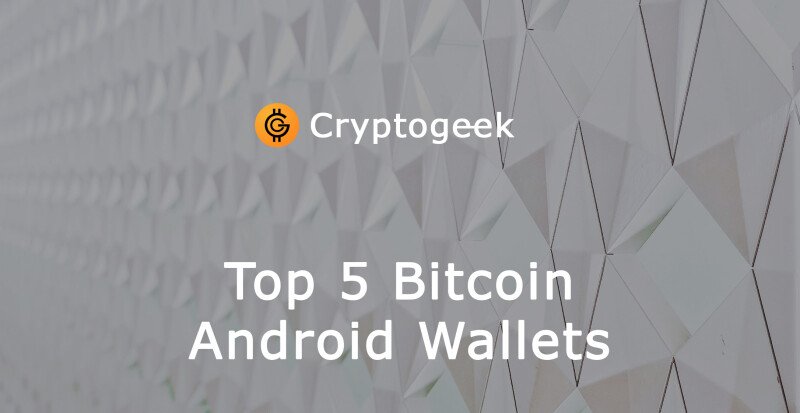 The ever-growing Bitcoin's popularity has led to the emergence of many crypto wallets. Here's a detailed list of the five leading Bitcoin wallets for Android.
The ever-growing Bitcoin's popularity has led to the emergence of various crypto wallets. As a result, many people can't differentiate between the best and the worst ones. However, we've compiled a list of the five top-rated Bitcoin wallets for Android operating systems. These include ZenGo, Coinomi, Abra, Edge, and Electrum. Please read on for finer details. 
1. ZenGo
ZenGo is among the most advanced android Bitcoin wallets available today. It boasts excellent security mechanisms that are difficult to break. ZenGo derives this capability from its unique cryptography technology that doesn't require private keys. 
Apart from buying and storing Bitcoin, you can use this powerful application to exchange or stake coins. Most people love its friendly user interface. ZenGo is also a great Bitcoin wallet for Android because it doesn't charge you anything for storage.
2. Coinomi
Nothing could be as embarrassing as trying to operate a complicated application. Perhaps, it's your first time, but you don't know where to get the functions you want. Don't worry because the Android Coinomi Bitcoin wallet is straightforward. 
This Android application offers top-notch protection against hacking and other cyber-related irregularities. What's more, Coinomi supports various assets and coins to help you diversify your portfolio. You can also trade your Bitcoins if you wish because this app has exchange functionalities. 
3. Abra
If you're looking for one of the oldest and most stable Bitcoin wallets for Android, then Abra is the ideal choice. It has numerous beneficial capabilities, making it one of the top five picks. Abra also supports multiple coins, including Bitcoin and Ethereum. Despite the rampancy of scamming cases lately, this powerful mobile application is incredibly secure. 
You've no reason to worry about lost funds or other valuable assets. Interestingly, the Abra Bitcoin wallet allows users to integrate credit cards for more centralized operations. And this lets you do almost any financial process within the same app. If you're a trading enthusiast, count yourself lucky because you can do it right within the Abra Bitcoin wallet application.
Not to mention, Abra has one of the best application interfaces that improve user experience and enables it to do its best at all times. However, Abra exposes some of your data to other users. The application calls for phone numbers and email addresses when registering an account.
4. Edge
Edge is a product of the legendary digital company, Airbitz. It's one of the leading Bitcoin wallets for Android operating systems, and there's a genuine reason for this. For example, Edge boasts impeccable security standards, making it suitable in the essentially risky online ecosystem. You can use it to load Bitcoins when trading on sites like bitindexai.de .
This digital wallet has optimizations for both beginner and expert use. Therefore, you don't require upfront training or guidance before operating it. Importantly, buying Bitcoins is much cheaper using the Edge mobile application because the company has an active partnership with Bitcoin. 
5. Electrum
Developed in 2011, Electrum is presently the oldest Bitcoin wallet for Android. The Bitcoin community created it to cater to the Bitcoin transaction demands that were rapidly growing at that time. Since its inception, Electrum has served numerous clients, making it one of the leading wallets in the cryptocurrency industry today. Among its key selling points is that it's a lightweight mobile application. It loads faster and runs well on your Smartphone without causing problems.
Final Thoughts
Experts recommend Bitcoin wallet applications that are friendly to the users. They prefer those that offer numerous functionalities within the same app. Additionally, an ideal Bitcoin wallet for Android must be lightweight, require less disk space, and load faster when you launch it. Notably, the best crypto wallets support multiple coins and integrate seamlessly with other related external services.
---
---