New Fintech Trends: AI Applications In Blockchain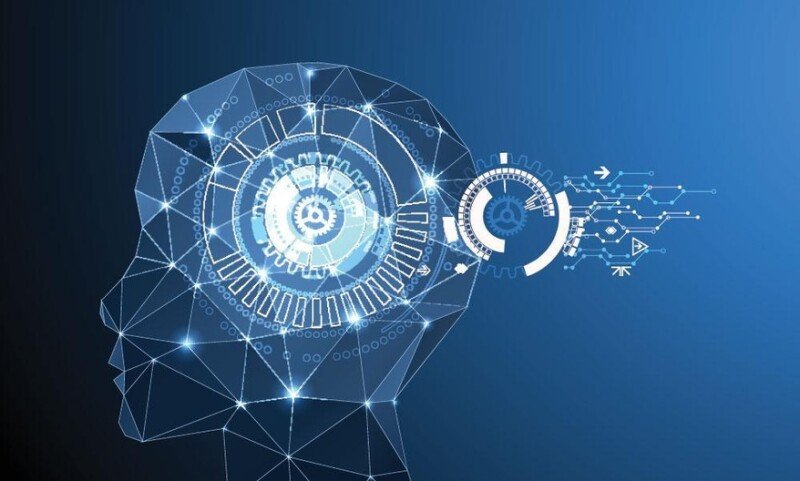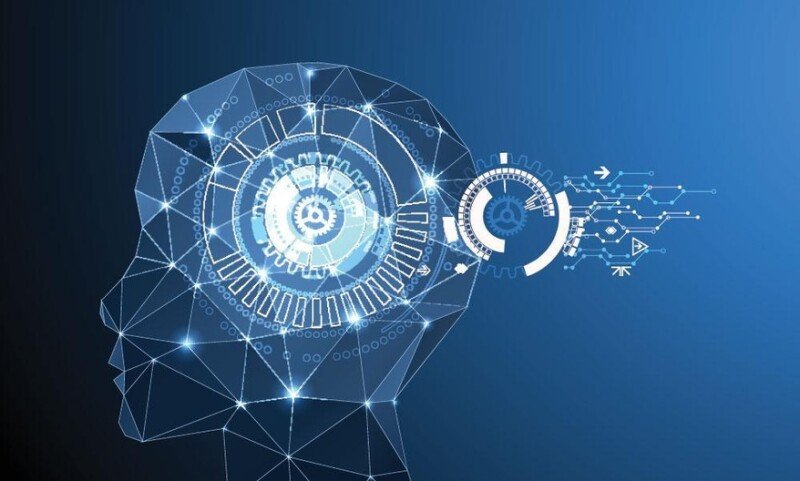 Artificial Intelligence and Blockchain have been two of the hottest topics in the tech world for quite a while. They began as simple buzzwords only a few years ago, but are pushing the best thinkers to innovate in their niche markets.
Both are disrupting almost every industry known to man, from retail, to finance up to complex industries such as pharmaceuticals and healthcare.
Artificial intelligence refers to machines that are programmed to execute tasks that have been traditionally performed by humans. They have the ability to learn from their mistakes and reprogram themselves following a set of rules.
Blockchains are decentralized networks that work as a distributed ledger and are connected through cryptography. The first blockchain was created to host the first cryptocurrency - Bitcoin. People that purchase Bitcoin use the original blockchain for peer to peer transactions and transfers of value.
Today, Blockchain technology has many uses, thanks to the introduction of smart contracts. It is used commercially for various applications such as tracking ownership documents, digital assets, or voting rights.
This article aims to serve as a look ahead at the direction blockchain and AI is taking and how these two technologies can blend together to bring next-level innovations to multiple industries.
AI and Blockchain's Harmonious Match
It appears that AI and blockchain can actually work really well together. Simply said, blockchain is concerned with keeping accurate records, authentication, and execution. On the other hand, AI helps in making decisions, assessing, and understanding situations.
This allows them to work in unison to perform tasks that were previously impossible by humans - like building and organizing immense databases or strengthening security protocols on the go.
In this study, PwC predicts that by 2030 AI will add up to $15.7 trillion to the world economy and increase global GDP by 14% as a result. Blockchain businesses, on the other hand, are expected to be valued at $3.1 trillion by the same year.
The following are some of the most interesting projects that combine the best of both worlds to bring innovative products and software solutions.
SingularityNet
SingularityNET is a non-profit organization that was founded in 2017. The company aims to be the first decentralized marketplace for AI algorithms.
More specifically, it focuses on three distinct areas of AI:
Cloud robotics

Biomedical research

Cybersecurity
In this open marketplace, AI developers can exchange their tools and services for SingularityNET's AGI token or even for other tools and services. To make these transactions as simple as possible, SingularityNET provides APIs to incorporate standard AI services, like image and language processing, into smart contracts.
Their platform allows AIs to cooperate and coordinate at scale, removing the lack of interoperability. SingularityNET enables anyone to take advantage of a global network of AI algorithms, services, and agents. AIs can freely cooperate with each other, and cease to be confined to a specific company, infrastructure, or industry.
Gainfy
Gainfy is a healthcare platform that employs blockchain, AI, and Internet of Things (IoT) devices to improve the industry experience.
The use cases include a digital urgent care platform, an identity verification system, a data encryption tool, a crypto payment system, and a database for clinical trials. 
This platform combines technology-enabled communications with clinical resources to help with healthcare facility organization and allow for patients engagement, beyond the clinical setting, across the entire caring process.
NetObjex
NetObjex is a smart contract infrastructure platform that uses AI, blockchain, and IoT to power everything from connected devices to cloud-based products.
Solutions developed using the NetObjex PaaS range from smart electricity meters, electric vehicle charging for autonomous and semi-autonomous cars, managing fleets of retail kiosks, powering smart medical devices, and more.
The combination of these technologies reportedly improves logistics tracking, real-time failure detection, drone delivery logistics, and many more.
Cyware
Cyware is a company that incorporates AI and blockchain technology into cybersecurity orchestration and automation, as well as incident and threat response solutions.
For example, their Threat Intelligence Automation allows companies to communicate shared threats, view possible breaches, and react in real-time.
Verisart
Verisart uses AI and blockchain to verify and certify artworks instantly. Verisart applies blockchain technology to combine transparency, anonymity, and security to protect artists' records of creation and ownership.
At the same time and thanks to its image recognition technology, buyers are protected at all times as artworks' origins can be traced back to the artists.
Verisart's public ledger stores all new pieces of art, making it virtually impossible for copies to be sold as originals.
BurstIQ
BurstIQ is a health data management platform that builds multi-dimensional profiles of people, places, and things, and enables the connections between them. The platform interconnects all kinds of data - clinical, claims, pharmacy, behavioral, environmental, social, manufacturing, etc.
Healthcare professionals can then choose to buy, sell, or trade patient data for different scientific studies. At the same time, blockchain records allow the patient's information to remain private and only share the big-picture. 
Numerai
Numerai is a decentralized hedge fund that works on AI and machine learning. Each week, scientists enter a competition and use the data provided by the platform to come up with an accurate investment prediction model.
A weekly prize is paid out to the top performing users in the form of the native token of the platform, the Numeraire (NMR). The best weekly models are used to build a collective AI model that controls the investment strategy for the capital in the Numerai hedge fund.
Conclusion
The combination of AI and blockchain is still in its infancy. However, the sheer diversity of projects where these technologies are used in tandem shows us how powerful and versatile they can be.
We are bound to see projects emerge that will drastically improve healthcare, logistics, or supply chain operations. We are certainly looking forward to smart cities or businesses, which shouldn't be too far away into the future.
All in all, while blockchain and AI are already ground-breaking on their own, they become an innovational tour-de-force when put together.
---
---