5 Insider Tips on Betting with Bitcoin at Online Casinos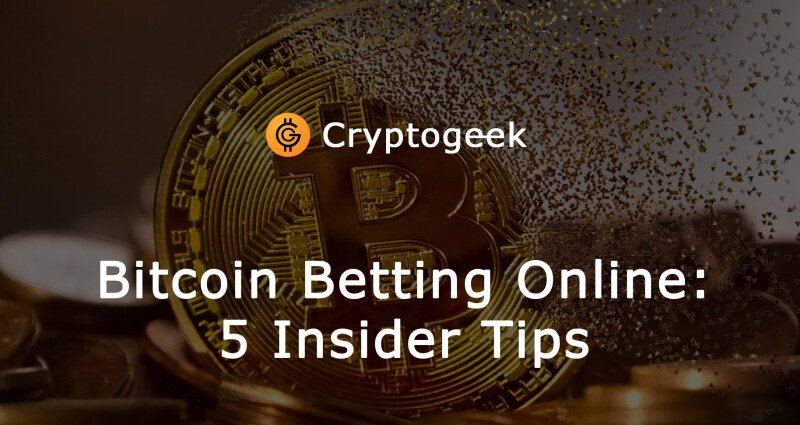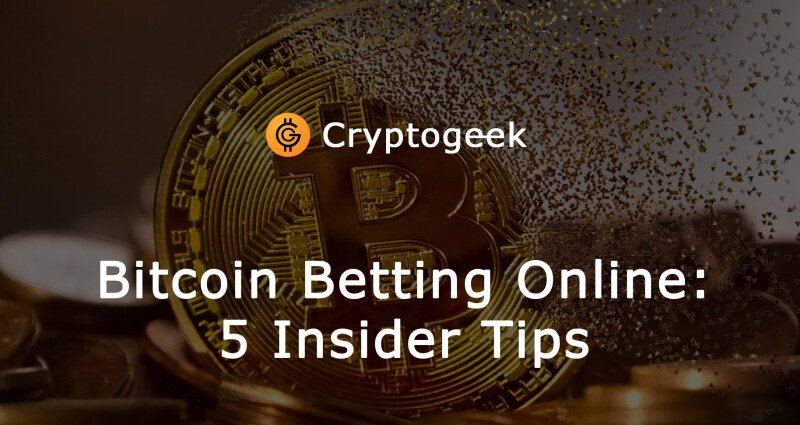 Everyone loves the glitz and glamour of the casino. Whether it be with the mesmerising spins of a roulette wheel or a thrilling all-in call at the poker table, casinos keep us entertained, enthralled, and (for some) rich.
Since the inception of the internet, the business of online betting has become colossal. According to Statista, the industry is expected to generate a revenue of around $92.9 billion by the end of 2023.
With such a large array of betting apps currently available on smartphones and more than 1.6 billion gamblers worldwide, the profit potential is clearly high!
But it's 2021, and it's not cool if it's not on the blockchain right?
Considering the overall cryptocurrency market cap (capitalization) comes in at over $1.5 trillion, cryptocurrencies are an asset to be reckoned with.
The next logical step is betting with Bitcoin or Ethereum! Gambling with cryptocurrencies is the new big thing, that's if you play your cards right... 
So let's get to it, here are 5 insider tips on betting with Bitcoin at online casinos:
1. Gain an understanding of Bitcoin and the Blockchain
Firstly, you've got to do some research. What is Bitcoin and how does the blockchain work? Unlike fiat (government-issued) currency, Bitcoin is a decentralized digital currency and therefore not regulated by any country's government.
With no third parties involved, no fees, and unlimited transactions, blockchain technologies can make the process of betting a lot quicker and easier, whilst providing a level of transparency; answering the trust issue associated with online gambling.
Even back in 2018, Forbes was championing the blockchain's ability to protect and secure bets and transactions.
These transactions take place on the blockchain, with each one being recorded on a public list, which makes it very difficult to make copies or fake Bitcoins.
Blockchain's watertight security and structure make it perfect for online gambling.
Via the use of open-source algorithms, each and every action of a casino site can be tracked and recorded; meaning more security for you…
2. Use a secure wallet
Bitcoins are essentially computer files that you can store in a digital wallet and they are accessible via computers and smartphone applications.
The 'grandfather' of the crypto world, Bitcoin, can be sent to others who also have digital wallets.
You can buy Bitcoin and other cryptocurrencies from an exchange using your country's fiat currency, and store it on that exchange's wallet.
You can also trade cryptos with exchanges, or for added security move your crypto to online third-party wallets and hardware wallets.
3. Find a casino to bet your Bitcoin
Once you have your Bitcoin in your secure crypto wallet, you need to find a reputable Bitcoin gambling site. There is a massive range of crypto casinos to choose from.
These sites offer introductory offers for new users like deposit matching and free spins.
So far we've been discussing Bitcoin but you can also bet at an Ethereum casino or using many of the Bitcoin alternatives such as Litecoin, Bitcoin Cash, Dogecoin, and Neo on virtual Blackjack, Roulette, and Baccarat.
4. Pay Attention to the Crypto market
One of the most important things to do is to follow the value of Bitcoin. Bitcoin is one of many hundreds and thousands of cryptocurrencies that form the crypto market.
Its 'little brother' and second-biggest crypto has got to be Ethereum, which is by some, considered as the King of the altcoins. Many would argue Ethereum has more uses and applications than Bitcoin going forward, and this speculation is why you need to keep an eye on the ever-changing crypto landscape.
As blockchain technologies develop, other new, exciting alt-coins may come to the fore equipped with cool practical use cases.
You can keep an eye on crypto coins and their value through charting solutions. One of the most important indicators will be price, so it's important to do your technical analysis.
5. Gamble Responsibly
Whatever casino game or slot you decide on playing, make sure you gamble responsibly.
Gambling is fun, even more so when you win. So, read up about blackjack, research local laws, and make sure you know what you're gambling with, as well as who you're gambling with.
As mentioned, keep yourself in the loop with crypto news and price action. The Blockchain is here, and it's here to stay!
---
---