Why We Need Anonymous Exchanges - Pros And Cons In 2022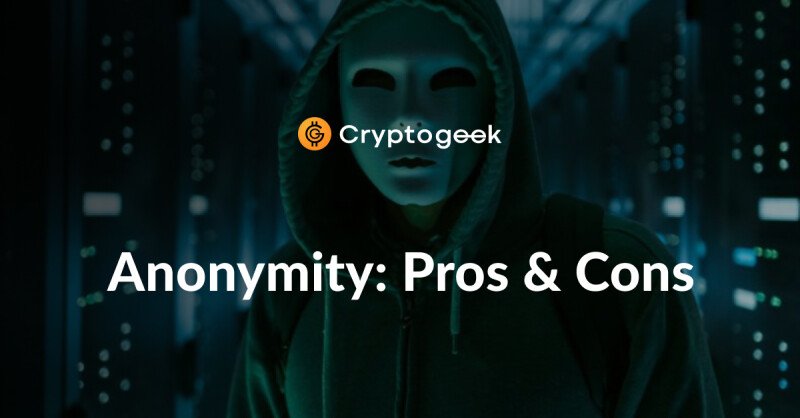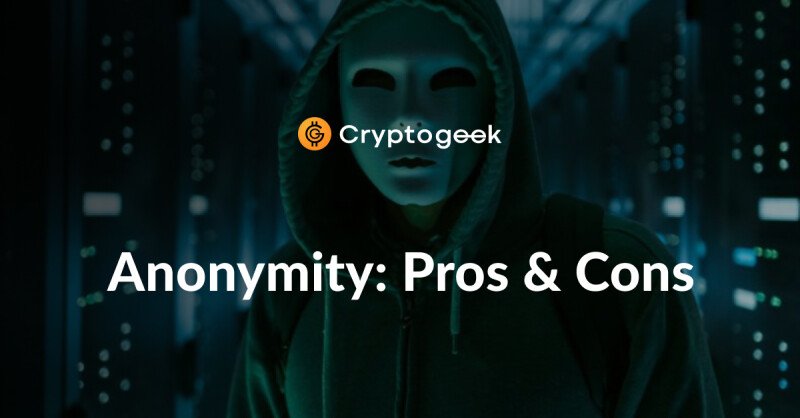 There are many reasons why people might wish to stay anonymous while making online payments. Some people want to conceal the purchases that conflict laws or the community norms while others simply don't want to waste time and energy on making copies of all the documents required for KYC procedures that can last for days or even longer depending on the diligence of the support team. More than that, many people just don't like to be an object of surveillance. They don't consent to share their private data with corporations and authorities even though they are law-abiding citizens.
Being watched is not something pleasant for everyone. The platforms collecting the users' personal data can be objected to hacking. That's one more reason why the desire to stay anonymous is well-reasoned. After all, millions of people don't have IDs. That's why numerous cryptocurrency exchange platforms are still providing the options of anonymous exchange despite the fact that it becomes harder and harder as the regulations in the cryptocurrency sphere continue to expand. On the other hand, the regulations are far from being pure evil as they are aimed at different goals including the maintenance of protection and guarantees of security. No one wants to be robbed. With new regulations, some of the cryptocurrency platforms became capable of providing compensations for the stolen assets and sharing the thief's identity information to the police. So the benefits and detriments of anonymity of the exchange are an object of serious discussion.
Types and Examples of the Anonymous Exchange Platforms
There are many methods that allow keeping transactions more or less private or totally anonymous. Some platforms rely on technology providing such functionality as atomic swap or other innovations while others exist as peer-to-peer exchange websites or clients that don't collect the user data. Below we will discuss the available options.
Freewallet. For a long time, this platform was known mainly as a multi-currency wallet. In the past years, it was providing the feature of fast free transactions between Freewallet users. This feature was never anonymous as this type of exchange requires filling in the receiver's email address. However, the Freewallet team went on to develop its fast transactions network and in March 2020 the new feature was presented. In collaboration with Changelly, Freewallet has launched a built-in exchange supporting 54 currencies such as Bitcoin, Ether, EOS, Dogecoin, Litecoin, Dash, Zcash, XRP (Ripple), Monero, Tether, Binance Coin, and so on. This exchange is fast, free (no transaction commissions), and anonymous. The transactions don't leave on-chain trails. However, in order to pursue the ability to avoid possible malicious activity, Freewallet keeps the record of Request IDs that can be used to help identify the violator. The functioning is possible via the Changelly service, a non-custodial cryptocurrency exchange. It takes up to 3 minutes to complete a transaction on Freewallet. That's much faster than most of the exchanges. In general, Freewallet created an opportunity for the anonymous and safe cryptocurrency exchange of most of the most popular currencies.
Meetups. In the early days of Bitcoin, people used to trade bitcoins meeting each other face to face. That can sound kind of funny but in fact, meeting someone in person could be much better in terms of anonymity than any kind of online interaction. BTC buyers pay in cash and receive the bespoken amount of cryptocurrency at the very same place and time. Anonymity can be compromised in this case if the buyer and/or seller identify herself/himself during online communication while they are discussing when and where they will meet. That's why meetups with many people at once are better than individual meets. Another way the identity can be traced is via the blockchain data as the Bitcoin ledger is public. However, if the sides use privacy-focused currencies, such failure can't be the case. People still sell and buy cryptocurrencies this way. Localbitcoins.com and Meetup.com or numerous social media platforms can be used for this. It's important to secure privacy while contacting sellers/buyers and stay away from the scammers.
Peer-to-peer marketplaces. Localbitcoins.com can serve as an escrow for online deals of exchanging fiat money for cryptocurrencies or vice versa. Paxful and Kucoin are other popular platforms that don't require ID. However, in some situations, such data can be actually requested. It makes this model inappropriate for those who crucially don't want to share personal data. The prices and the payment options are set by a certain seller/buyer. It means that options can be associated with paying via the bank which is not anonymous at all and the prices can be higher than on the exchanges (however, there is a chance to find cheaper offers).
Mixing services. The platforms like CoinJoin are capable of mixing the new transaction data on the blockchain. Such technologies help to conceal the data associated with the wallet addresses participating in the transaction and other information concerning the transaction.
Using the platforms that make fast swaps without registration. ShapeShift is a platform that doesn't require registration. The user data is not collected by the company, as well. Changelly is a similar platform.
Using Cryptocurrency ATMs. Some of the crypto ATMs don't request the personal data and can be used without registration. It's important to bear in mind that some of the ATMs do always request such information. So it's necessary to do research first not to face the requirement to enter the email address, provide the full name, etc. Another possible disappointment is the prices and fees collected by ATM services. If the pay is bearable and the service doesn't require registration, one can exchange cash for a freshly printed paper wallet with coins in.
Other methods include using a unique wallet service for each transaction or at least a unique wallet address for each transaction. Moreover, it's possible to opt on using only the coins with a high privacy level (such as Monero or Zcash). The use of Tor, one-time mail addresses, VPN-servers, and other anonymizing methods can also increase the chance of staying anonymous while buying and selling cryptocurrency. 
Pros and Cons of Anonymous Cryptocurrency Transactions
Let's begin with the pros. In general, cryptocurrency enthusiasts usually strive to maintain privacy. They have to sacrifice privacy only under pressure from the government's side. The pros are as follows:
Anonymity protects the information of your wealth. It decreases the chance of being targeted by cybercriminals.
Anonymity saves time and nerve required for KYC and AML procedures. At times, these procedures lock people out of their money for months.
Anonymity makes it possible to participate in the money exchange for millions of people that don't have IDs.
Nevertheless, it's important to remember about the cons, too. If anonymity was a 100% positive thing, there would be no such serious resistance from the government's side. Moreover, centralized exchanges that collect user data are quite popular. For good reason? The pros of the centralized exchange methods are the following:
Many exchanges that collect data are really comfortable, user-friendly, and have good liquidity providing a better trading experience.
The requirement of identity verification can be a serious problem for cybercriminals as they will be easily identified in the case of malicious activity.
---
---