The 12 Best Cheap NFT Projects for 2023-2025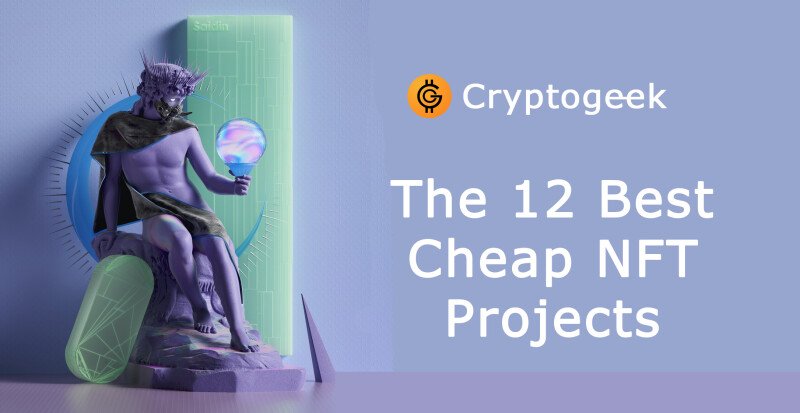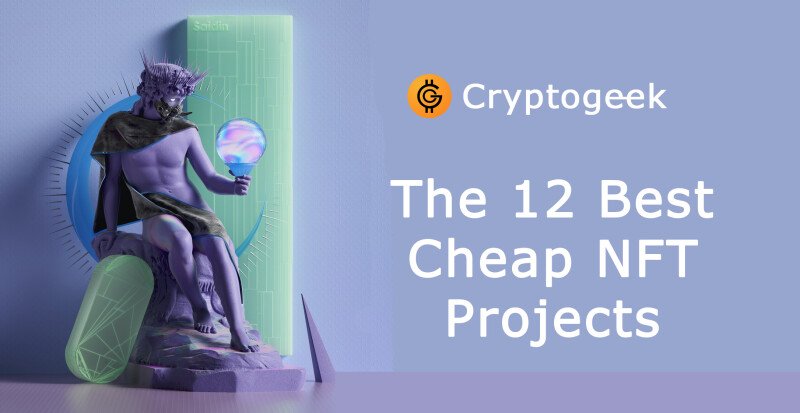 In 2023, new opportunities to profit arrived as the crypto market continued to rise at full speed. The effective way to make a profit is to buy the cheapest NFT projects that can provide high returns in the long run. Therefore, it is essential to look at projects that will remain valid in 2023-2025 to find the best investment.
In our guide, we will show you 12 different projects that continue to perform well despite being sold at a low price. These projects are still available on the market.
1. Tamadoge – Overall Best Cheap NFT Project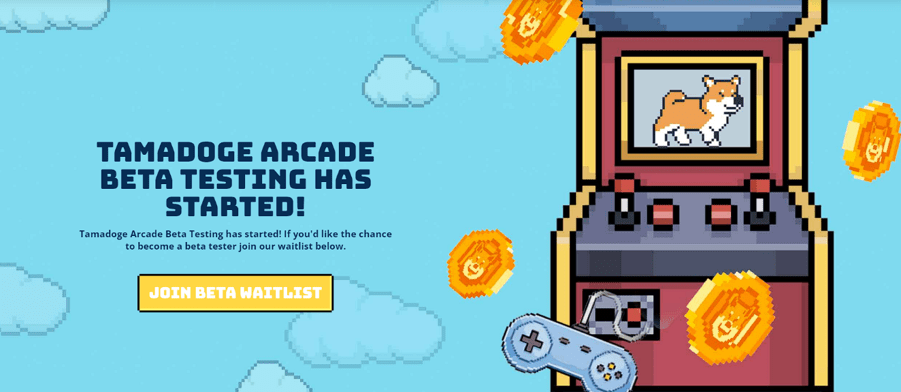 Tamadoge is widely heard of in the P2E gaming industry and is considered the cheapest NFT project for those who need to invest. It leverages Metaverse and Memecoins to add extraordinary flair to the ecosystem. The game logic is simple; You earn rewards by playing mini-games in the ecosystem and use Tamadoge ($TAMA) to buy 3D animated pets in its online store.
The investors, users or players, can do it through Opensea. It seems to be the ideal option for those who want to invest with a small budget in a large ecosystem that hosts a total of 21,100 NFTs.
2. Battle Infinity – Popular NFT Rewards Game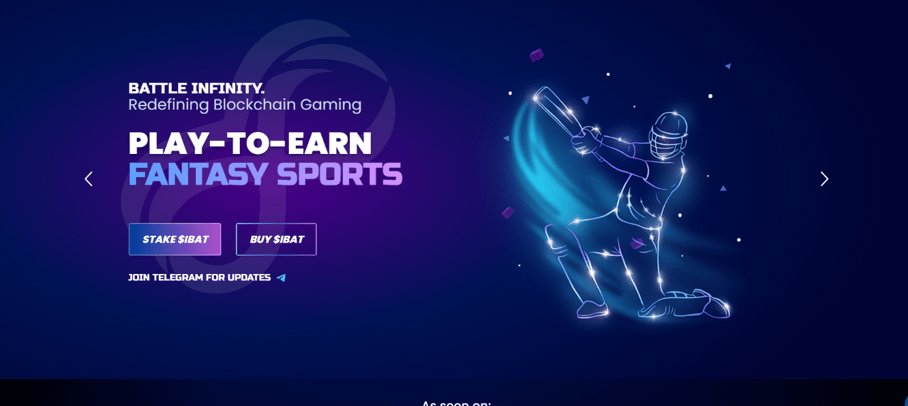 The Battle Infinity ecosystem is divided into various sections with distinctive features: Battle Staking, play-to-earn sports, live swap, staking platform with up to 25% APY earnings, NFT collections, and decentralized exchange (DeFi). 
Players need at least one NFT card to join the sports league and earn rewards. You can buy a cheap NFT on the platform's website or via telegram addresses. It is one of the logical projects that can be included in the list of investors, with the value of IBAT token increasing by 400% in 2023. For those looking for cheap NFT, it works integrated with the BEP20 protocol, making the gas fee low and unique for those who can buy it.
3. Real Estate Investment Club — High-quality Metaverse NFTs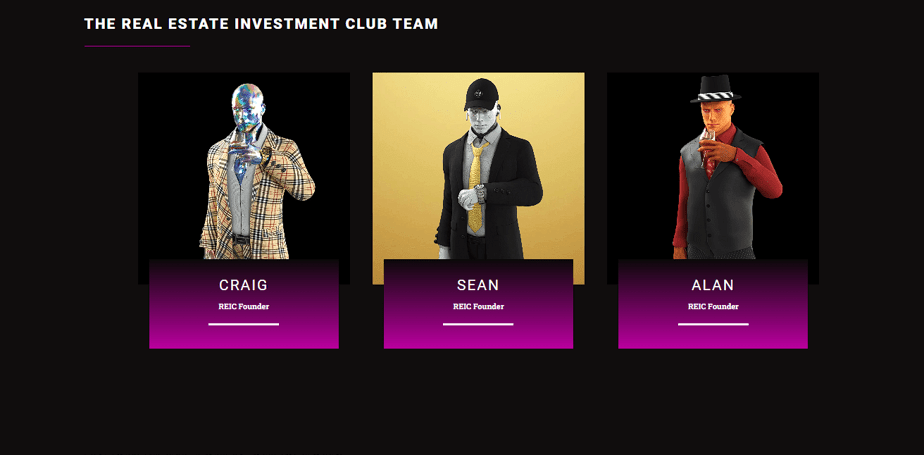 Real Estate Investment Club is a 3D avatar NFT project on the ERC-721 blockchain, each made by expert designers in high resolution. The designs are unique and stylish because they were created by the same development team that worked on Red Dead Redemption and GTA. It has been announced that numerous opportunities and incentives will be provided on the platform that hosts more than 600 NFTs.
For those looking for cheap NFT to buy, unique project collections are available through OpenSea. In addition, those who participate via Discord in the future will have early access to opportunities such as tokenizing real estate assets.
4. Awesome Possums – Cheap NFT Project Sending a Positive Message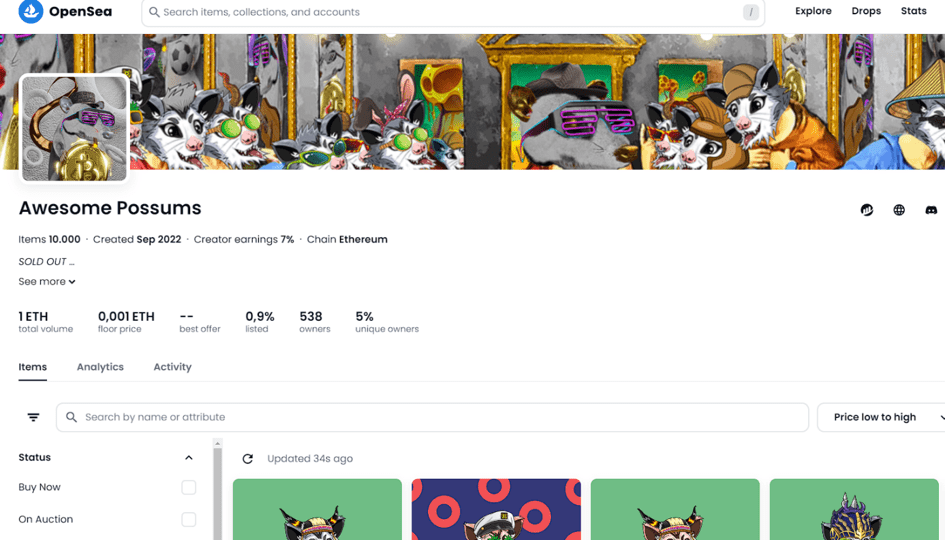 Awesome Possums is a cheap NFT project created to benefit the community, raise awareness about mental health, and aid in overcoming addiction. Investors are encouraged to participate in the project, which aims to strengthen the awareness of mental health problems and help individuals overcome addiction. 
The project, founded by Nicholas Brison, offers features that can be beneficial thanks to business and personal development opportunities, charitable organizations, and ownership incentives. These include rewards, crypto lotteries, live events, products, and services. 
The project consists of 10,000 rare collections and is available for purchase on OpenSea at prices starting at 0.001 ETH.
5. Souls of Nature – NFT Collection with a Focus on the Environment
Souls of Nature is a project focused on the environment on behalf of endangered animals worldwide. Their collection was released in the 3rd quarter of 2022. It consists of 9,271 pieces in total. Souls of Nature will open new doors in the Metaverse world with its game powered by the Unreal game engine.
A portion of the proceeds is donated to preserve habitats and endangered animals worldwide. The promising wildlife-protecting project is also preferred by many investors. To join the community, which is known for a 7% royalty fee from secondary Marketplaces as part of the roadmap, you can browse the soulsofnature.io web address, Twitter, and discord links.
6. Lucky Block NFT – Best NFT Collection for Prize Draws
Lucky Block NFT (LCK) is a lottery-style online cheap NFT project where all players with online prize wins have a chance to win simultaneously. It utilizes a transparent and decentralized exchange and has gained significant momentum, increasing by 7,000% within one week of its launch in 2021. Its 10,000 rare NFT collection is a preferred choice for those looking to buy NFTs in the ecosystem without having to invest much money.
To purchase NFTs from the project using the Smart Chain Network, the price of each rare collection ranges from 3 to 4 WBNB. As of January 19, 2023, this corresponds to an approximate value of $870.
7. AlphaBot Society – Choose Your Own Adventure Style NFT Project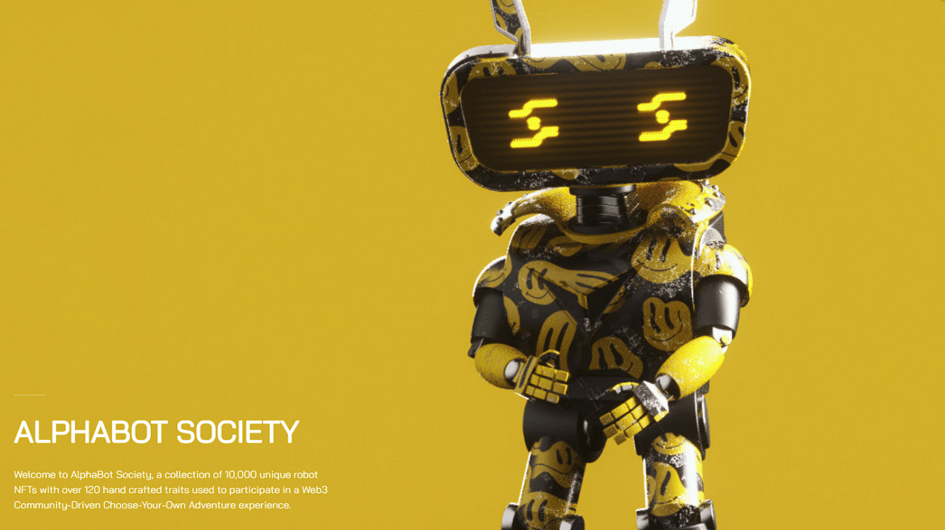 AlphaBot Society is the inexpensive NFT project of choice for low-budget investors, a digital avatar collection with various features, textures, and components, known as the first community on Crypto.com. There are 10,000 of them in total. They consist of robots created by Decentral.
Due to the best cheap NFTs to buy on the market created by the 3D artist, the project sold out in 19 minutes at $6.6 million, with a base price of $135. It is one of the rare NFT projects with inexpensive NFT and competitive prices.
8. Cega Super Sanics – Collection Blending DeFi and NFTs
Cega Super Sanics is a project that combines the worlds of DeFi and NFT, offering a high-return investment opportunity. Running the exotic DeFi option protocol, the project consists of 5,000 unique NFTs and starts at a base price of 2.9 SOL ($62).
Basically, Cega functions as a DeFi staking platform. Users can stake their assets in 4 different forms, low and high returns. Considering DeFi and staking platforms, it will be preferred by investors looking for cheap NFTs to buy in the market.
9. Yeah Tigers – NFT Collection with Wearable Merch
Yeah Tigers is one of the cheapest NFT projects featuring unique wearable NFT collections. It works with various pop-up shops around the world to make it artistically valuable for users.
Each unique collection consists of 10,000 NFTs and ranges from a base price of 3.5 SOL. In the last weeks of January 2023, these price ranges have changed between 0.90 - 1 SOL. Considering all these, it maintains its place as a cheap NFT.
10. Shrapnel Operators Collection – Promising P2E NFT Game
Shrapnel Operators includes the reasonably priced NFT collectibles with comic book series that work with games like Star Wars and Call of Duty. Its base price starts at 0.05 ETH ($77), with a total of 5,500 NFTs. It has managed to attract players with the big companies they work with.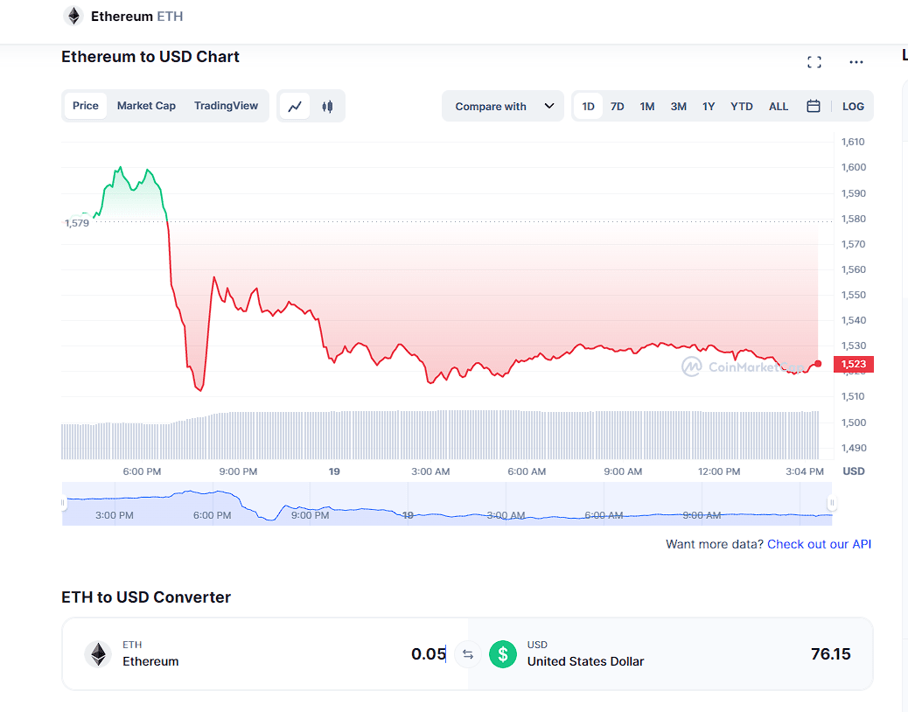 The team has successfully attracted players with its partnerships with major companies. In the long term, while the team's goal is to create NFT-based games, they also plan to make airdrops based on rarity levels, making it a preferred option for those looking for cheap NFTs to buy.
11. Jay Chou x PSG "Tiger Champs" – Mainstream NFT Collaboration
Jay Chou and PSG have teamed up to create a single NFT collection of well-known sports teams. The Tiger Champs collection consists of 8,020 basic, 1,970 premium, ten legendary, and one unique NFTs. Owners of the Tiger Champs collection will also be able to receive special discounts at the PSG store and participate in drawings if necessary. 
Although the collection will be sold with a base price of $399 for 10,000 unique NFTs, it is possible to purchase them through auctions starting at $1. Overall, the collection is likely to be seen as a profitable investment opportunity for football fans.
12. SolaJump NFT Game – Arcade Game Style NFT Collection
SolaJump is an inexpensive NFT game project with the motto of play-win, connected with the Solana blockchain. In the game designed in 2D, the higher the players jump and win the tournament, the more prizes are awarded. However, to be included in the game, you need to purchase one of the 10,000 unique NFT collections by the algorithm.
SolaJump NFT collections sold on the Solana network start at a base price of 2.5 SOL for January 2023. It makes the project the system of choice for those who want to buy cheap NFT.
Where to Buy Cheap NFTs?
Cheap NFTs can be purchased from marketplaces such as OpenSea or directly from the projects' websites. The important thing here is when you get involved in the project at the earliest. Before getting involved in a project, research the types such as airdrop, pre-sale, and discount.
Conclusion
The crypto market is one of the factors that directly affect NFT prices. Therefore, especially during bear seasons, buying quality and cheap NFTs can bring you profit in the long run. To minimize your investment risk, thoroughly researching the partnerships of the projects will guide you.
FAQs
You can find the answer to the questions you want to ask about the affordable NFTs from the list below.
What are the cheapest NFTs on OpenSea?
Collections listed as the cheapest NFTs on OpenSea vary by artist, demand, and project. When you browse our list, you may come across Tamadoge or Awesome Possums NFTs as affordable. However, your purchasing decisions are only your concern.
What is the cheapest NFT you can buy?
The cheapest NFTs you can buy are the Awesome Possums collections available for sale at 0.001 ETH via OpenSea.
Are there any free NFTs?
Yes, it is possible to find free NFTs on various platforms such as OpenSea. When there are quality projects, they often announce airdrops or announcements through various channels. To access free NFTs, it is useful to follow the projects' social channels or pages such as Coinmarketcap Airdrop.
Where can I get rare cheap NFTs?
What makes an NFT rare is its limited or unique availability. As seen on our list, fans can choose AlphaBot Society NFTs, which are specially made for fanatics.
What are the best cheap NFT projects?
If you care about collaborations while browsing the cheapest NFT projects, the ones on our list are collections of Shrapnel Operators working with companies like Star Wars and Call of Duty. The base sale price starts at just 0.05 ETH, which can be a good option considering collaborations.
---
---