The Role of Exchanges in Cryptocurrency Trading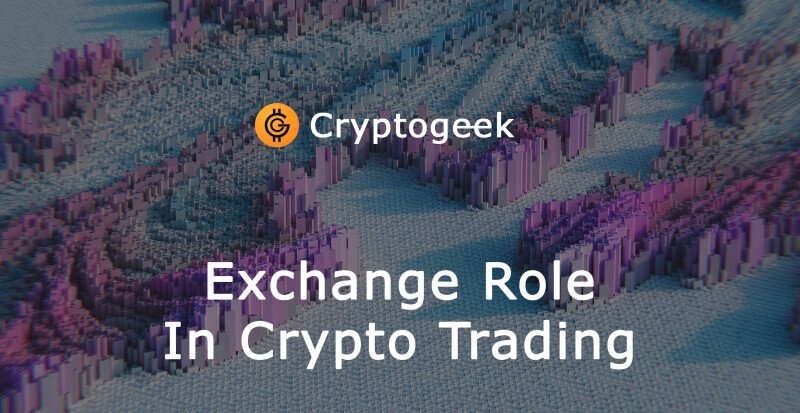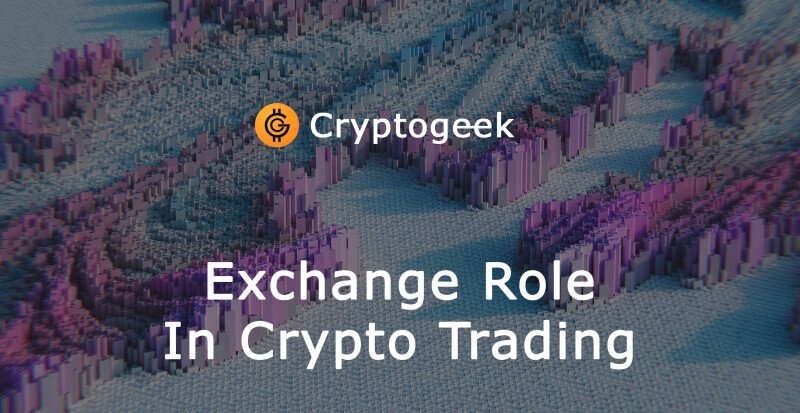 Trading cryptocurrencies has risen in popularity in recent years, and an increasing number of people and organizations are investing in digital currencies. Exchanges are critical to this market since they provide a forum for market players to purchase and sell cryptocurrencies. In this article, we will investigate the function of exchanges in the cryptocurrency market as well as the many types of exchanges that are presently available.
What precisely does the word "cryptocurrency exchange" mean?
A cryptocurrency exchange, also known as a digital currency exchange or a crypto exchange, is a website where users may buy and trade cryptocurrency. This kind of transaction is also known as a crypto exchange or a digital currency exchange. These exchanges function as intermediaries between buyers and sellers, facilitating transactions and providing a place for economic activity for market participants. Binance, Coinbase, and Kraken are the three most popular cryptocurrency exchanges.
Centralized Flows of Information 
A central entity is in charge of the ownership and operation of centralized exchanges, often known as CEXes. They connect customers and sellers by matching orders and completing transactions, acting as a middleman in the process. Coinbase and Binance are two notable instances of managed exchanges.
Centralized exchanges are straightforward to use for both seasoned pros and newbies to the trading field due to their user-friendly interfaces. They also tend to have more trading pairs and more trading volume, which can lead to more liquidity and better prices.
On the other hand, centralized exchanges are often subject to strict rules and are more likely to be hacked or have other forms of security breaches, both of which may jeopardize the cash of users.
Non-centralized Transactions
Decentralized exchanges, abbreviated as DEXes, operate on a non-centralized blockchain network. This means they are neither controlled nor administered by a centralized authority and rely on smart contracts to facilitate transactions rather than a centralized authority. Uniswap and Kyber are two decentralized exchanges that have lately gained prominence.
Decentralized exchanges give a greater degree of security to their consumers since they are not vulnerable to the same vulnerabilities as centralized exchanges. When utilizing these platforms, users benefit from increased transparency as well as a greater degree of autonomy.
Decentralized exchanges, on the other hand, have lower trading volumes and liquidity than centralized exchanges, which may result in less appealing pricing. Also, a decentralized exchange's user interface might be more complicated and harder to use than that of a centralized exchange.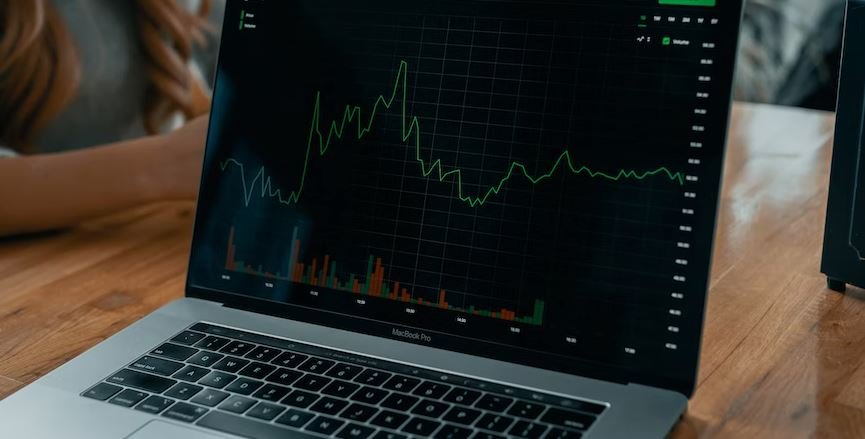 Foreign exchange trading and cryptocurrency trading
Foreign exchange trading, often known as "forex trading," is the buying and selling of currencies on the worldwide market for currency exchange. It is regarded as one of the world's largest and most liquid marketplaces, with a daily trading volume of more than $5 trillion.
Cryptocurrency trading, on the other hand, refers to the process of buying and selling digital currencies on an exchange that exclusively trades in cryptocurrencies. Despite the fact that it has only been operating for a few decades, the sector has grown at an incredible pace in recent years and is now worth billions of dollars.
Trading foreign currency and trading cryptocurrencies are not the same thing. Exchanging traditional fiat currencies (such as those used in forex) means exchanging digital representations of such currencies. Furthermore, the forex market is highly regulated and centralized, whereas the cryptocurrency industry is largely unregulated and dispersed.
The Role of Exchanges in the Purchase and Sale of Cryptocurrency
Exchanges are an important part of the cryptocurrency industry since they provide traders access to a marketplace and simplify transactions. However, this is just one component of their role.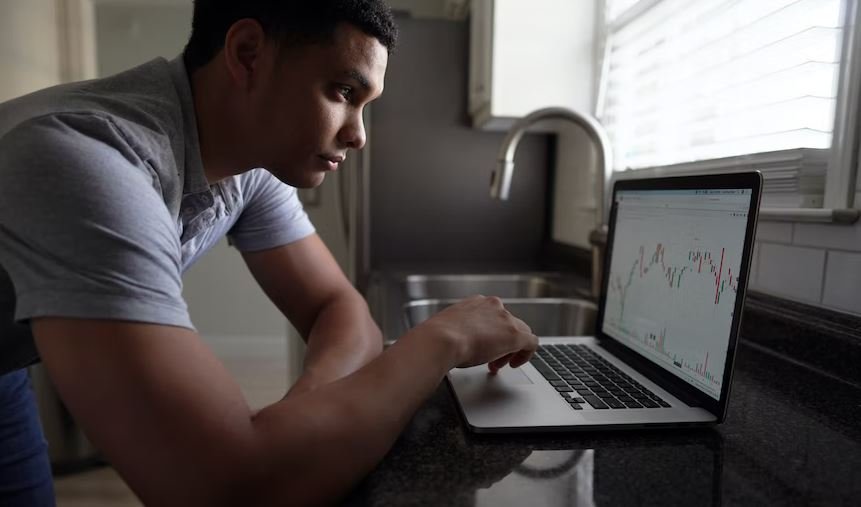 Price Unveiling
Exchanges are an important aspect of the "price discovery" process, which is the process of determining the value of a certain object. They provide a forum for buyers and sellers to meet and discuss price, which helps define the current market value of a digital currency.
Accessibility
Exchanges enable people and organizations to engage in the bitcoin market by offering a readily accessible point of entry. They facilitate traders' entry into the market by offering a user-friendly interface, a wide range of trading pairs, and a choice of account types. This is particularly important for inexperienced traders, who may lack the skills or resources required to purchase and sell digital currencies on their own.
Liquidity
Exchanges also contribute to market liquidity, which may be described as the capacity to purchase and sell assets without significantly affecting their prices. Without exchanges, traders would be unable to find buyers or sellers for their digital currencies, making it difficult for traders to enter or exit the market. Liquidity on an exchange may be boosted by having large trade volumes as well as a diverse range of trading pairs. This makes it easier for market participants to acquire and sell at favorable prices.
Security
Another obligation shared by exchanges is the security of traders' funds. Many markets use a variety of security procedures, such as cold storage and two-factor authentication, to protect themselves against hackers and other sorts of security breaches. In addition, many exchanges are insured against financial loss, providing dealers with an additional layer of safety.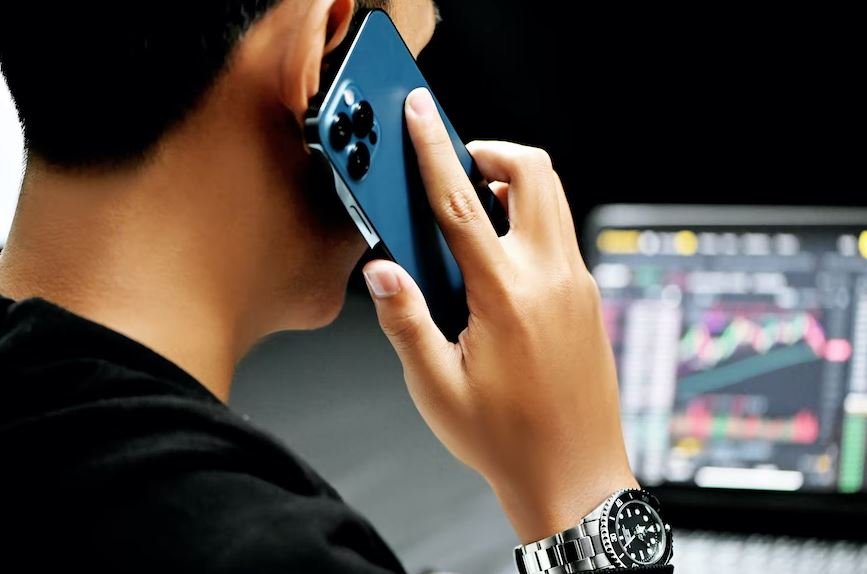 Conclusion
Finally, exchanges play a crucial role in the cryptocurrency market since they offer traders access to a marketplace, assist in price discovery, provide liquidity, and ensure the safety of money. Despite the fact that each kind of exchange has its own set of advantages and disadvantages, both centralized and decentralized exchanges are critical to market functioning. As the cryptocurrency market develops, exchanges' position in deciding the future of this fascinating and quickly growing business will become increasingly important. The future of this interesting and quickly developing industry will be determined by exchanges.
---
---