N.exchange Exchange Review 2023 - Is It Safe?
Dec 08, 2020
N.exchange is a non-custodial instant cryptocurrency exchange that offers fast and secure trading of over 200 cryptocurrencies. The platform was founded in 2017 and is based in Belize, with offices in Cyprus and Estonia. The exchange boasts of its user-friendly interface and simple registration process, making it an attractive option for both new and experienced cryptocurrency traders.
Features:
One of the main features of N.exchange is its instant exchange capability. The platform allows users to quickly and easily swap one cryptocurrency for another without the need for lengthy verification procedures or deposit requirements. Additionally, N.exchange offers a wide range of cryptocurrencies, including Bitcoin, Ethereum, Litecoin, Ripple, and many more. Users can also trade against fiat currencies such as USD, EUR, and GBP.
Another notable feature of N.exchange is its API integration, which allows businesses and developers to easily integrate the exchange into their own platforms. This is particularly useful for companies that want to offer their customers a fast and reliable way to exchange cryptocurrencies.
Security:
N.exchange takes the security of its users' funds seriously. The exchange has implemented various security measures, including SSL encryption, two-factor authentication (2FA), and email confirmation for withdrawals. Additionally, N.exchange stores the majority of its funds in cold storage wallets, which are offline and therefore less vulnerable to hacking attempts.
However, it is worth noting that N.exchange is a non-custodial exchange, which means that users are responsible for their own funds. This means that if a user's account is compromised, their funds may be lost forever. Therefore, it is important for users to keep their login credentials and private keys secure.
Fees:
N.exchange charges a flat fee of 0.25% for all trades, regardless of the amount or the type of cryptocurrency being traded. This fee is relatively low compared to other instant cryptocurrency exchanges. Additionally, N.exchange does not charge any deposit or withdrawal fees.
User Interface:
One of the strengths of N.exchange is its user-friendly interface. The platform is easy to navigate, even for those new to cryptocurrency trading. The trading process is straightforward and intuitive, with clear information on the current exchange rate, fees, and estimated completion time.
The platform also offers a mobile app, which is available for both iOS and Android devices. The app allows users to easily trade cryptocurrencies on-the-go, and offers the same features as the desktop version of the platform.
Customer Support:
N.exchange offers customer support through email and a live chat feature on its website. The support team is generally responsive and helpful, with most inquiries being resolved within a reasonable time frame. Additionally, the platform has an extensive knowledge base, which provides answers to common questions and issues that users may encounter.
Conclusion:
Overall, N.exchange is a reliable and user-friendly instant cryptocurrency exchange that offers a wide range of cryptocurrencies and fiat currencies for trading. The platform's low fees, intuitive user interface, and API integration make it a popular choice among both individual and business cryptocurrency traders. While its non-custodial nature means that users must take responsibility for their own funds, the platform's security measures provide reassurance that user funds are safe. With its commitment to providing a fast, secure, and user-friendly trading experience, N.exchange is definitely worth considering for anyone looking to trade cryptocurrencies.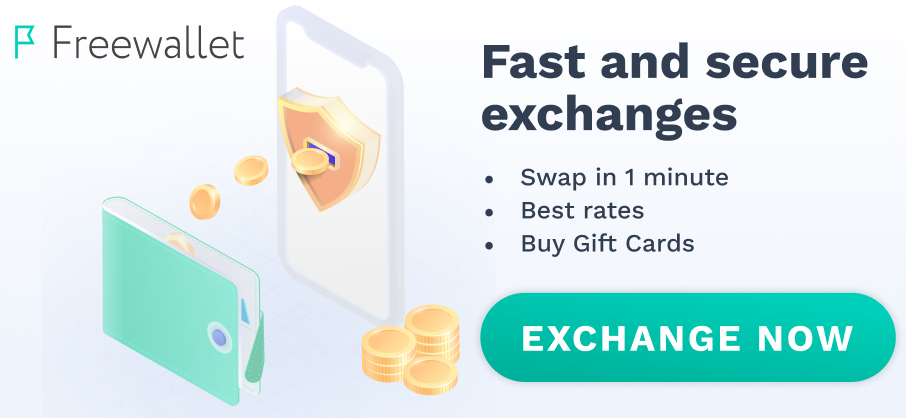 Balraj Almond
19 November 2021
very easy to use, which I appreciate. for all the time there was only one problem with the withdrawal of coins, but support was able to figure it out.