Top 15 Bitcoin Investment Alternatives for 2022 | by Cryptogeek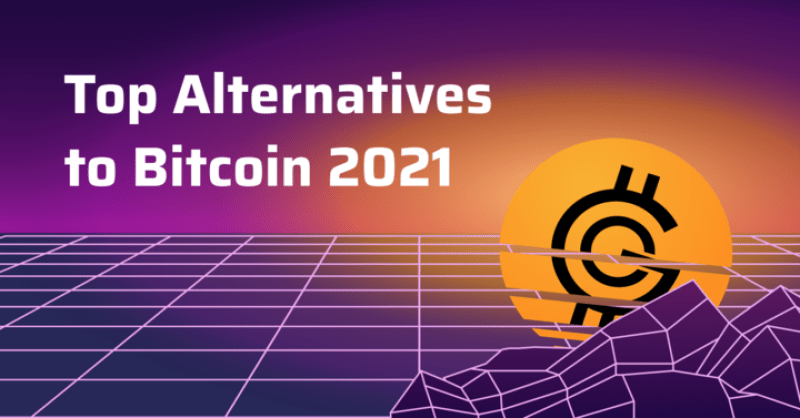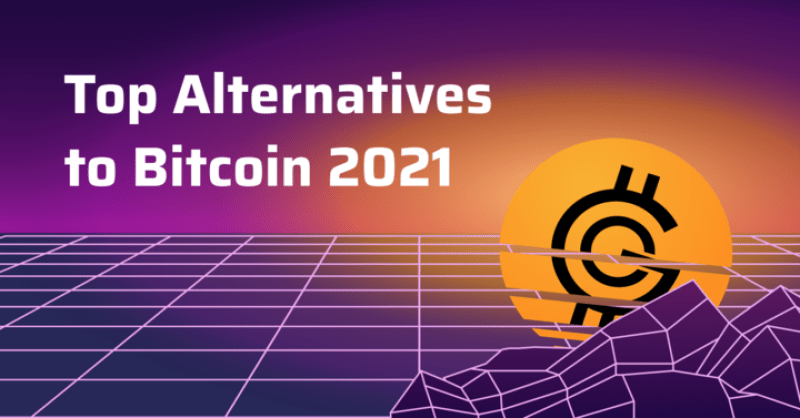 2021 has already become a record-breaking year for a number of cryptocurrencies, such as bitcoin and Dogecoin. Whilst bitcoin has always been a No 1 coin to watch, the success of Dogecoin was not predicted by most observers. Digital coins are a land of opportunities for those who can estimate trends or simply have better luck than others!
The goal of this review is to introduce you to the promising coins and tell you about modern platforms where you can handle your crypto transactions. Let's explore what the market holds for us!
Litecoin (LTC)
Having a reputation of a "digital silver" following bitcoin as "digital gold", Litecoin is perhaps the most famous alternative to bitcoin. Created on the basis of the Bitcoin technology in 2011, Litecoin (LTC) is able to create blocks 4 times faster and still holds one of the top market cap ranks. 
Litecoin reached an all-time high of $354.19 in 2018. Its current value is around $175 and there are reasons to believe that new records will be set by this currency during the future crypto rallies. The adoption and liquidity level of Litecoin is very high making most experts bullish about LTC. Looking for the price of litecoin? Check out CryptoRunner.
Ethereum (ETH)
Unlike bitcoin with its major function as a unit of value, Ethereum facilitates the execution of smart contracts and serves as the base for many other cryptocurrencies. The famous blockchain was released in 2015 with the White paper and underlying concept being ready a couple of years before. Ethereum aims to function as a global platform for decentralized applications. 
Since November 2020, Ethereum started a continuous growth from about $450. In January 2021, it had overcome the mark of $1000 and had not stopped since. Now it is trading at around $1595.
Unlike most cryptocurrencies, Ethereum hit its all-time High recently, in February 2021. It neared almost $2000 per coin which raised expectations towards further growth of Ethereum.
Where to mine Ethereum: Minergate
USD coin (USDC)
USDC is a stable coin based on open source and smart contracts. USDC is an ERC-20 token of one of the largest ecosystems around a stablecoin. It is backed by asset reserves on 1:1 basis for US dollars. The USDC standard is maintained by hundreds of businesses, including payment services and DeFi protocols. There are certain requirements for financial institutions that are willing to become an issuer of USDC. 
The role of price-stable cryptocurrency is crucial for the mass adoption of blockchain. USDC works on the basis of transparency according to the US laws of money transfers. There are 194 currency pairs and 86 exchanges trading with USDC. All-time High for this currency is $1.0424. According to some forecasts, the price of these assets is going to surge by the end of 2021. 
Looking where to convert USDC? Check out Changelly.
Uniswap (UNI)
Uniswap (UNI) is a young token that was released in Fall 2020. 
UNI works as a native and governance token of the Uniswap protocol. Uniswap is also a decentralized and open-source exchange platform. This platform applies automated liquidity protocol, taking the place of the centralized model. It means there is no order book in place. Under this model, all fees go to liquidity providers. Uniswap engages two contracts: an "exchange" and a "factory" contract. Uniswap users can claim 400 UNI tokens. 
The 2020-2021 crypto surge allowed the UNI token to reach new highs. It justified bullish expectations and currently consolidates its position around $30. UNI's all-time-high was $34 and is expected to be repeated. 
Chainlink (LINK)
Chainlink (LINK) is a popular Ethereum token, powering the Chainlink, a decentralized network. Thanks to its design, Ethereum smart contracts are able to connect to external data sources, payment systems and APIs. Chainlink provides helpful tools for deploying a smart contract developed on your own. By providing access to real data and ensuring security of a contract, the network sets high industry standards. 
LINK tokens are used to pay for the services of the Chainlink network. They are also used for staking in the network. The tokens are traded on many exchanges. The all-time High of this currency was $34.76 and many experts believe that it could be repeated soon. 
Dai Stablecoin (DAI)
DAI is an ERC-20 token and works as a stablecoin pegged to the US dollar on a 1:1 basis. At the same time, it is not backed by the US Dollar. DAI was introduced in 2014. The idea is to keep its price as close to USD as possible and allow lending. The token is maintained by MakerDAO (DAO), which stands for a decentralized autonomous organization. By depositing and locking your collateral (in the form of Ethereum, for example) you can borrow DAI. All cryptocurrencies backing the supply are stored on smart contracts and never with a centralized platform - the project is non-custodial. As of now, more than 400 businesses operate with DAI. DAI's all-time High was reached in March 2020 and made $1.22. Being powered by one of the leading crypto protocols and keeping a permanent worth close to $1, DAI can be a good investment. 
Cardano (ADA)
Cardano (ADA) coin is well known for its performance and potential, due to the scaling solutions for the blockchain implemented by its professional development team. It was released in 2015. The coin holds top positions in the rating of cryptocurrencies. Being a proof-of-stake coin, it supports staking. Three connected platforms constitute the Cardano infrastructure: EMURGO, Cardano Foundation and IOHK. However, the whole network functions as a decentralized system. Its all-time high was reached on February 27, 2021, and made $1.48. Next month, the coin has leaped very close to this High and hit $1.47. The development potential of the project and the popularity of Cardano make some analysts predict reaching a $10 record by Cardano. 
Where can you trade with LINK, BTC/DAI, UNI, ADA? Check out HitBTC
Nexo (NEXO)
Another popular lending platform for digital coins, NEXO, allows you to borrow money in fiat and stablecoins against your collateral in cryptocurrency. The platform was released in 2018. The NEXO token pays out dividends to token holders. There is an elaborated loyalty program working for holders of NEXO. 
At the moment, 15+ exchanges list the NEXO token with HitBTC among them. NEXO's all-time high was established a while ago, on March 19, 2021, and made $2.79. 
Looking for a wallet supporting NEXO? Check out Freewallet
NEO
NEO is the first Chinese public blockchain and a famous blockchain project. By delivering an open-source, it provides a friendly infrastructure for developers. You can find this coin in many wallets, including, for example, Freewallet (both in the Multi-coin and as a single-currency app). Its price had jumped from $5 to $25 throughout the 2020 year. Though in January 2021, NEO hit $29, it has not managed to repeat its all-time High of $198.38 (Jan 15, 2018). 
As the developing company released important updates in February 2021, the price moved to $40 and has been slightly growing since that time. If critical resistance is broken, NEO is going to hit $90.
EOS
One of the most popular coins has reached its historical high of $22.89 on April 29, 2018. Following this, it has been falling in price just like most digital currencies. Along with that, EOS has always sustained among the top largest blockchains. 2020 was not easy for the coin but this year it started to recover. February 2021 marked its growth by more than 50%. As a result, the coin exceeded the $4 threshold and the next expected target could be above $6. 
Dash (DASH)
Thanks to its fast and cheap infrastructure, the Dash blockchain remains one of the favorite choices of crypto fans. In February 2021, its price went above $140. It was a breakthrough after quite a long lull time but still far from its all-time High $279 reached in 2018. After February's 125% gain in the price, some would expect new records driving the coin up several-fold. 
Also, DashPay wallet is on the way which is expected to boost the adoption of the coin as well as stimulate its further growth. 
Ripple (XRP)
Despite its current controversies with the regulative authorities, XRP has a promising potential. Its decentralized and open-source blockchain originally aims to facilitate payments between institutions. Numerous developments on the basis of the Ripple blockchain serve a great variety of use cases. Ripple solutions are known for their scalability, high speed, eco-friendliness (there are no energy costs associated with mining), stability, and distribution (more than 150 validators throughout the globe). 
The coin reached its all-times High in early 2018 and it was $3. At the time of writing, it is trading on the mark of $0.5. There are expectations suggesting that the asset's price can reach $1 in the foreseeable future.
Binance USD (BUSD)
According to the current market rank, the Binance-issued stable coin Binance USD (BUSD) takes the 31st position now. BUSD is backed by the US Dollar and pegged to this currency on a 1:1 basis. That's why its price always remains at the level of $1. The coin is marketed as a "digitized US dollar". Interestingly, the asset is regulated by the New York State Department of Financial Services (NYDFS). The regulative status of the coin contributes to the transparency of its audits. 
Although the stablecoin cannot be used for investment in expectations of its further growth, BUSD is a valid means of exchange and payment, due to the liquidity of its issuers and the number of exchange platforms where it is circulating. 
Polkadot (DOT)
Polkadot is a multi-chain protocol enabling easy exchange of various kinds of assets. In other words, several chains can be used in parallel ('parachains").
According to the idea of its developers, Polkadot shall be a connecting point for private and public chains for the smooth transmission of data and transactions. DOT is the native token of Polkadot and was released in 2020. However, new technologies applied in this protocol were able to bring this token to top ranks.
XLM (Stellar)
Stellar, also known as Stellar Lumens, was launched in 2014 as an open-source network. It enables the virtual representation of all kinds of money. Its goal is to allow financial institutions of the world to function within a single framework.
Today's price of XLM is $0.36 with the all-times High being reached at $0.89 in 2018, following the rise of many other cryptocurrencies. It's not excluded that XLM has the potential to hit $1.1 by the end of 2021.
Looking where to buy XRP, EOS, NEO, XLM, DAI, LINK? Check out Freewallet
---
---