Coinbase Account Restricted? – How to Fix It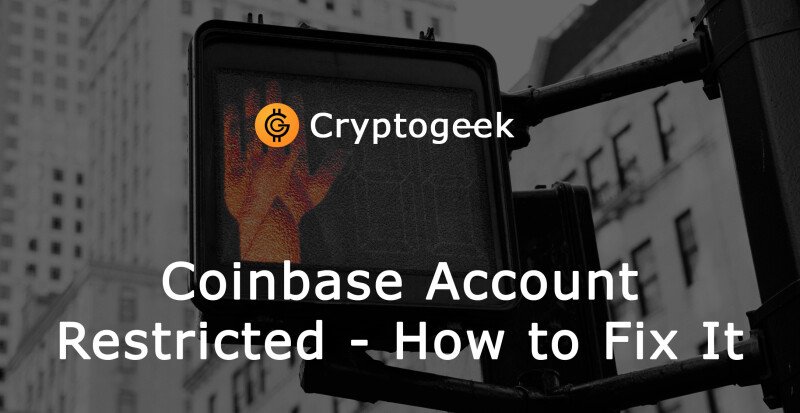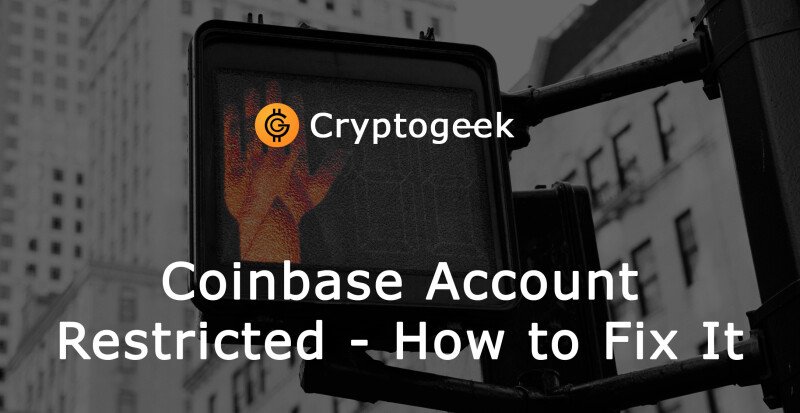 Cryptocurrencies have truly taken the world by storm within the last decade or so. The biggest cryptocurrency of them all, Bitcoin, started from a value of merely $0.01 per coin but grew to more than $68,000 per coin. This just goes to show that investments made in cryptocurrencies are no laughing matter, consequently leading to people investing millions by purchasing different coins. 
Now, considering that these coins are backed up on a public ledger known by many as the blockchain, cryptocurrencies can be purchased primarily from crypto exchange platforms. These exchange platforms regulate the usage of cryptocurrencies and keep them safe.
In addition, these platforms also allow individuals to sell or buy currencies to turn over a profit. The most notable platforms of them all include Binance, Robinhood, and Coinbase. 
However, as tempting as cryptocurrencies may be, they aren't exactly supported by different governments out there, especially since these currencies call for a decentralized system with no interference from the government. This indicates that accounts made on numerous crypto exchanges may be restricted now and then. Be it as such; you need not worry. 
Pay attention, because this article goes over a list of tips and tricks to resolve your Coinbase account's "restricted problems."
What is Coinbase?
When it comes to cryptocurrency exchanges, Coinbase is an immense contender. The platform offers individuals the ability to buy and sell crypto assets at a moment's notice. Through Coinbase, you can trade all sorts of coins ranging from Bitcoin and Ethereum to Dogecoin and more.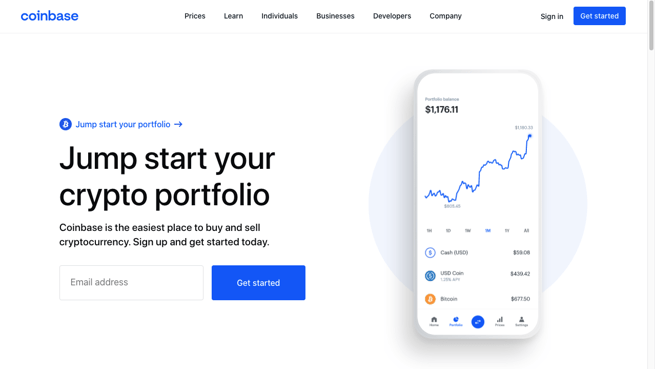 Coinbase currently allows the trading of more than 100 different coins and works consistently to add more and more coins with time.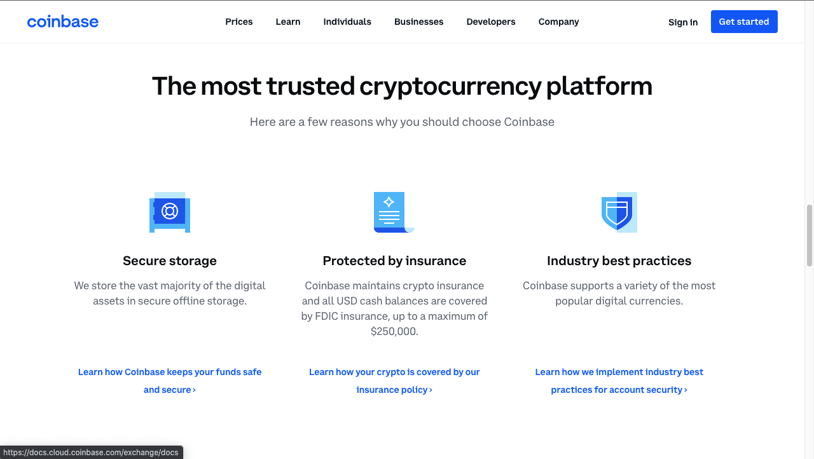 Why is my Coinbase account restricted?
If Coinbase has frozen your account out of the blue, you may be left wondering, "Why is my Coinbase account getting restricted?". However, you need not worry. Your account may get restricted due to several reasons. 
For one, Coinbase freezes accounts that it deems suspicious. For this reason, you must verify your identity to ensure that your account doesn't end up getting restricted. 
After going through the points mentioned ahead, never again will you have to ask yourself, "Why is my account restricted on Coinbase?".
 
Lack of Regulation in Your Country of Residence
Moreover, one of the other reasons for an account getting restricted may be due to the sanctions imposed by your country of residence. If the country you live in does not regulate the trading of crypto assets, your account may freeze and stop working altogether. 
Now, this doesn't mean that the amount stored in your wallet will go to waste. Getting restricted means that you won't be able to buy or sell cryptocurrencies but will still have complete access to your wallet. 
Not Verifying Your Identity
Another reason why your account might have been frozen by Coinbase may be due to a lack of verification. Considering that cryptocurrencies are gaining more and more coverage over time, verification is important to make sure that the system is accounted for and no illegal activity takes place. 
Violating the User Agreement
If the points above do not apply to you and your account is still restricted, this might mean that you've broken the User Agreement put forth by Coinbase. To ensure that this doesn't happen, you must read the agreement. 
That being said, you can still send crypto from your Coinbase account to another wallet or exchange platform.
How to fix a restricted Coinbase account
A restricted Coinbase account is often more common than you think. Considering that more and more people are hopping on the newly created trend formed by cryptocurrencies, certain problems have risen as well. 
Now, when it comes to your account being restricted, there may be several reasons why it may be so. The reasons may range from lack of verification to sanctions that have been imposed by numerous countries.
To fix a restricted account, however, you can follow a list of tricks. If the issues persist, you may need to reach out to the support team at Coinbase, who might be able to pinpoint the exact problem that you're being dealt with alongside how to go about solving it. 
Check If Your Country of Residence Regulates Cryptocurrencies
Before you reach out to the support team at Coinbase, though, you must make sure your country of residence supports crypto. 
For instance, cryptocurrencies have been banned numerous times in the People's Republic of China, leading to people facing several problems in terms of buying or selling different currencies.
Similarly, if you live in countries including the likes of New Zealand or Singapore, you might not be able to trade cryptocurrencies on Coinbase. 
If you live in any of the countries mentioned above, you won't be able to add a mode of payment to your Coinbase account. In this way, even if you contact the support team at Coinbase, they'll inform you that the trading of crypto via the exchange platform isn't available in your country.
Use a Different Exchange Platform
If the issues with Coinbase keep persisting and you aren't allowed to make any trades, a better solution would be to shift to another exchange platform altogether. For one, Binance and Robinhood are notable contenders that allow you to trade various cryptocurrencies ranging from Ethereum to Bitcoin and more. 
Nevertheless, if you wish to fix your already existing restricted Coinbase account, the following tips are sure to help you out!
Contact the Support Team at Coinbase 
First and foremost, the best fix to getting your account back on track is to contact the representatives at Coinbase. The support team at Coinbase is available 24/7, owing to which identifying your problem should be quick and simple. To attain support for your restricted Coinbase account, follow the next steps.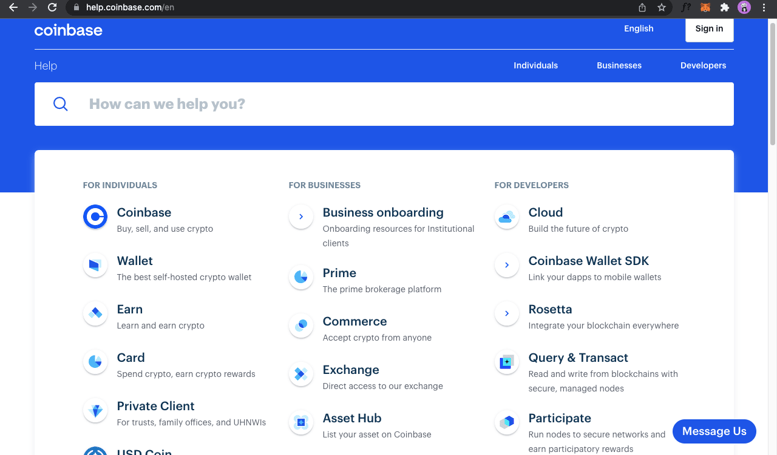 Go to the Help Center on Coinbase
You can contact the support team at: https://help.coinbase.com/en/contact-us.
The steps to contacting the support team are mentioned as under:
After you've visited the Help Center on the official site of Coinbase, you'll see numerous categories to choose from. Keep on scrolling until you see the button that says "Contact Us." Click on it or just go to https://help.coinbase.com/en/contact-us directly. 
Choose Your Intended Product
After you've visited the site, you need to select the intended product, be it Coinbase or Coinbase Custody. Now, since your account is restricted, you need to click on "Coinbase."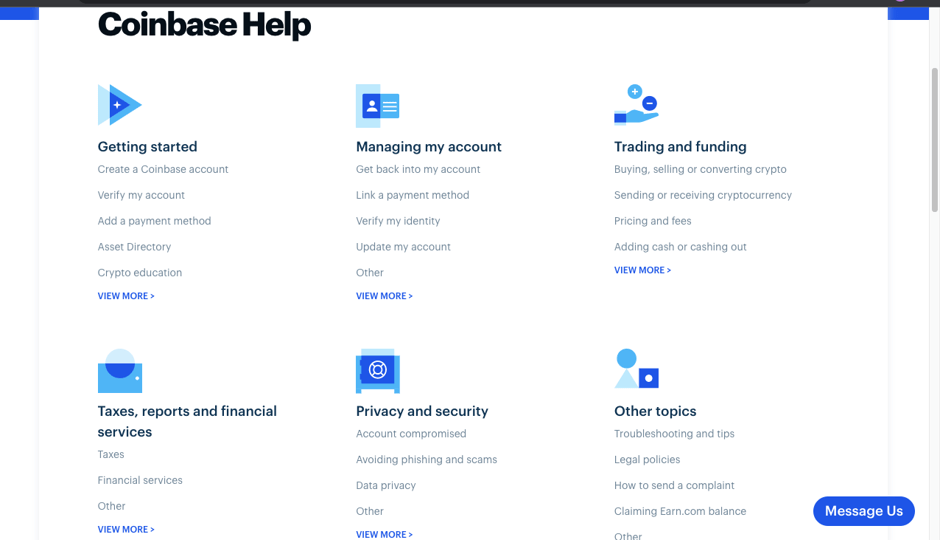 Select the Problem That You're Experiencing
After choosing the product, select the problem that you're experiencing by scrolling the form. Considering that you're facing an issue with adding a mode of payment, you can choose "Trading/Funding on Coinbase." 
After this, select "Buying, selling, or converting crypto" and then choose "I'm having issues selling" if you aren't able to sell your crypto assets. 
Finally, choose "Fiat Wallet" and click on "Transfer not completed."
Provide More Insights Regarding Your issue
After you're done specifying the problem, describe the issue alongside the amount that you're trying to sell as well as the reference code. Also, be sure to enter the email that is associated with your Coinbase account.
It's also important that you lookout for the subject line, so your response is taken seriously. account is restricted).
Now, you may also need to provide additional information to help Coinbase identify the problem that you're facing with higher accuracy and or precision. You must specify all the details for the exchange platform to fix your problem as soon as possible. 
You can expect a response in a matter of 24 hours or so.
Coinbase Account Restricted (Frequently Asked Questions)
Why is my account on Coinbase restricted?
Your account may be restricted due to a handful of reasons, ranging from lack of verification or sanctions imposed by your country. 
How do I contact Coinbase?
For any queries and or problems faced, you can reach out to Coinbase at https://help.coinbase.com/en/contact-us
Is Coinbase Safe?
Yes, Coinbase is one of the biggest exchange platforms out there and can be trusted. However, it still lacks in its privacy department.
To sum up, a restricted account can be fixed, provided that the country you're living in hasn't banned the trading of cryptocurrencies. If you're facing any problems with your Coinbase account, you must reach out to the company at your earliest.
---
---