Should You Sell Bitcoin in Dubai: The Pros and Cons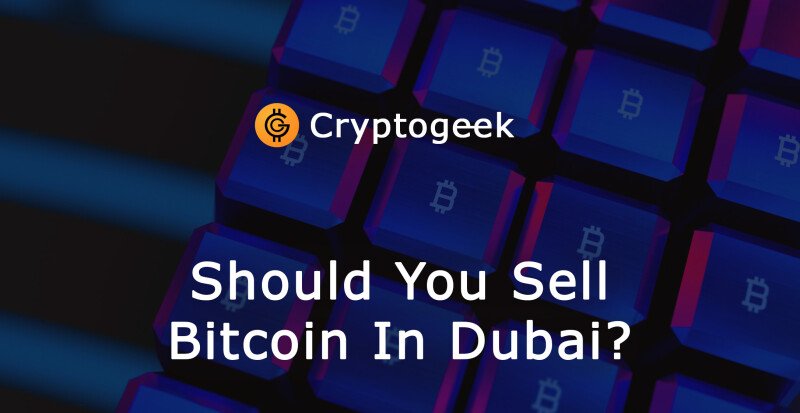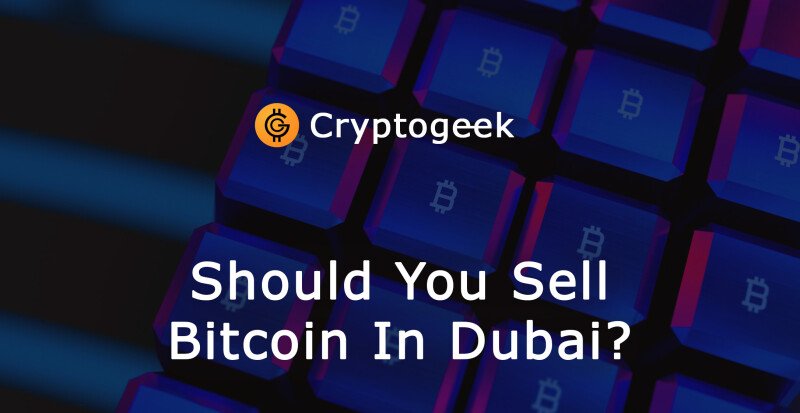 If you're living in Dubai and you want to sell Bitcoin in Dubai, there are a few things you need to know first. Read this blog post, and learn the pros and cons of selling Bitcoin in Dubai, so that you can make an informed decision about what's best for you.
Dubai: A Global crypto hub
Dubai is quickly making a name for itself as a global hub for cryptocurrency. Home to a thriving tech community and a population that is increasingly interested in digital assets, Dubai is well-positioned to become a leading center for crypto innovation.
One of the key reasons why Dubai is such a promising location for cryptocurrency businesses is its regulatory environment. The Dubai Financial Services Authority (DFSA) has taken a proactive approach to regulating digital assets, issuing guidance that clarifies how existing laws apply to crypto activities. This clarity has helped to attract numerous crypto businesses to the emirate, including exchanges, wallets, and payment providers.
In addition to its favorable regulatory environment, Dubai also offers a number of other advantages for cryptocurrency businesses. These include a large and affluent population, world-class infrastructure, and a business-friendly climate. With all of these factors in place, it's no wonder that Dubai is emerging as a leading destination for cryptocurrency innovation.
Different Ways to Sell Bitcoin in Dubai
OTC shop is one of the most popular ways to sell BTC in Dubai. OTC shop is a retail shop that specializes in the sale of cryptocurrency. This shop has a large selection of cryptocurrencies available for purchase, and it offers competitive prices. OTC shop is located in downtown Dubai, and they have a wide range of cryptocurrencies available for purchase. Bitcoin shop is able to offer a variety of payment methods, including cash, and many others. It typically has a high level of customer service, and they often offer a variety of customer support options.
Benefits of Selling Bitcoin in Dubai
As the world increasingly embraces cryptocurrency, more and more people are looking for ways to buy and sell Bitcoin. In Dubai, there are a number of benefits to selling Bitcoin. First, Dubai is a major financial center, which means that there is a large market for Bitcoin transactions. Second, the Dubai government has been supportive of cryptocurrency, making it one of the most favorable jurisdictions for Bitcoin businesses. Third, the city has a number of top-notch exchanges that offer excellent liquidity and security. Fourth, Dubai is home to a number of high-net-worth individuals who are willing to pay premium prices for Bitcoin. Finally, because of its status as a global city, Dubai is an ideal place to connect with potential buyers from all over the world. For all these reasons, to sell Bitcoin for cash in Dubai can be a lucrative proposition.
Are There Any Drawbacks of Selling Bitcoin in Dubai?
While the city of Dubai has become increasingly friendly to bitcoin and other cryptocurrencies, there are still some risks associated with selling bitcoin in Dubai. First and foremost, it is important to note that the Dubai government has not yet released any official regulations regarding cryptocurrencies. As a result, there is a possibility that the government could change its stance on bitcoin at any time. 
Additionally, there are also some taxation concerns to consider when selling bitcoin in Dubai. Because the UAE does not currently have any laws pertaining to cryptocurrency taxes, it is unclear how much tax you will be required to pay on your profits. Finally, it is also worth mentioning that the cryptocurrency market is highly volatile. The value of bitcoin can fluctuate quite dramatically from day to day, which means that there is always a risk of losing money when trading cryptocurrencies. Overall, while there are some risks associated with selling bitcoin in Dubai, the city remains one of the most welcoming jurisdictions for cryptocurrency trading.
Should You Invest in Other Cryptocurrencies after Selling Bitcoin?
After selling your Bitcoin, you may be wondering whether you should invest in other cryptocurrencies. While there are many different options to choose from, it is important to do your research before making any decisions. One thing to consider is the volatility of the market. Cryptocurrencies are notoriously volatile, and prices can fluctuate wildly from one day to the next. As such, it is important to have a firm understanding of the risks involved before investing any money. 
Another thing to keep in mind is that the cryptocurrency market is still relatively new and largely unregulated. This means that there is a greater potential for fraud and manipulation. As such, it is important to only invest in reputable cryptocurrencies that have a proven track record. Finally, remember that diversification is key. By investing in a variety of different cryptocurrencies, you can minimize your risk and maximize your chances of success.
---
---